Happiness in the Garden
Find accessories to help make gardening more enjoyable.
Trowel:

 

Suitable for transplanting smaller plants or flowers without damaging the root system.
Hand Rake:

 

The unique three-claw design is very suitable for loosening soil, removing weeds and aerating soil.

Transplanter:

 

Measuring the depth of the soil with tick marks, which is very suitable for delicate transplantation.
Function: Fulfilling all kinds of gardening tasks like weeding, digging, transplanting, pruning, loosening the soil and more.
Each ergonomically-designed handle provides better grip at neutral position and reduce wrist and hand strain, making gardening duties more comfortable and less tiring.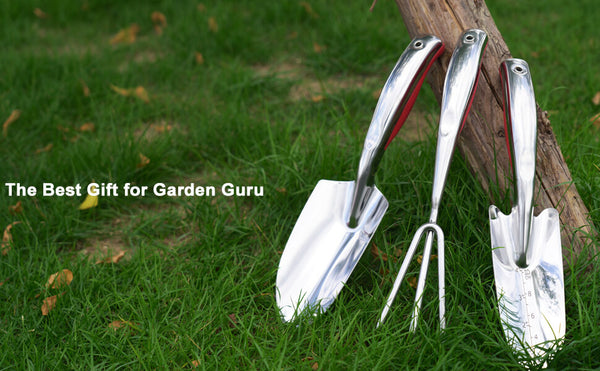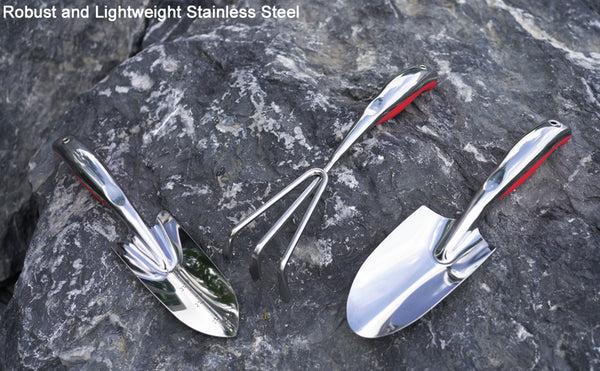 ESOW 3 Piece Cast-Aluminum Garden Tool Set